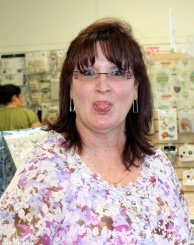 Thank you for stopping by to visit. Yes, that is a picture of me, acting silly. I am a mom, a veteran of the U.S. Army, a businesswoman, and just a normal person. I live in Virginia with my three cats - Boo Kitty, Baby Boo, and KitKat - and my two grown children on the occasions that they are home from their own adventures.

Many thanks for taking the time to read my books, and I hope you will be kind enough to leave a nice review for me on Amazon.com or Goodreads.com, and please feel free to send me an email. I love getting happy mail!

Big hugs and blessings to you!
---